Former B96 Mixmaster Dan Morrell is coming out of "DJ Retirement" for ONE Night Only for charity. Immediately following a full band set by Dan's band "Never Run Back" the lead singer / guitarist will keep the party going by mixing a set of classic feel good party music that he is known for.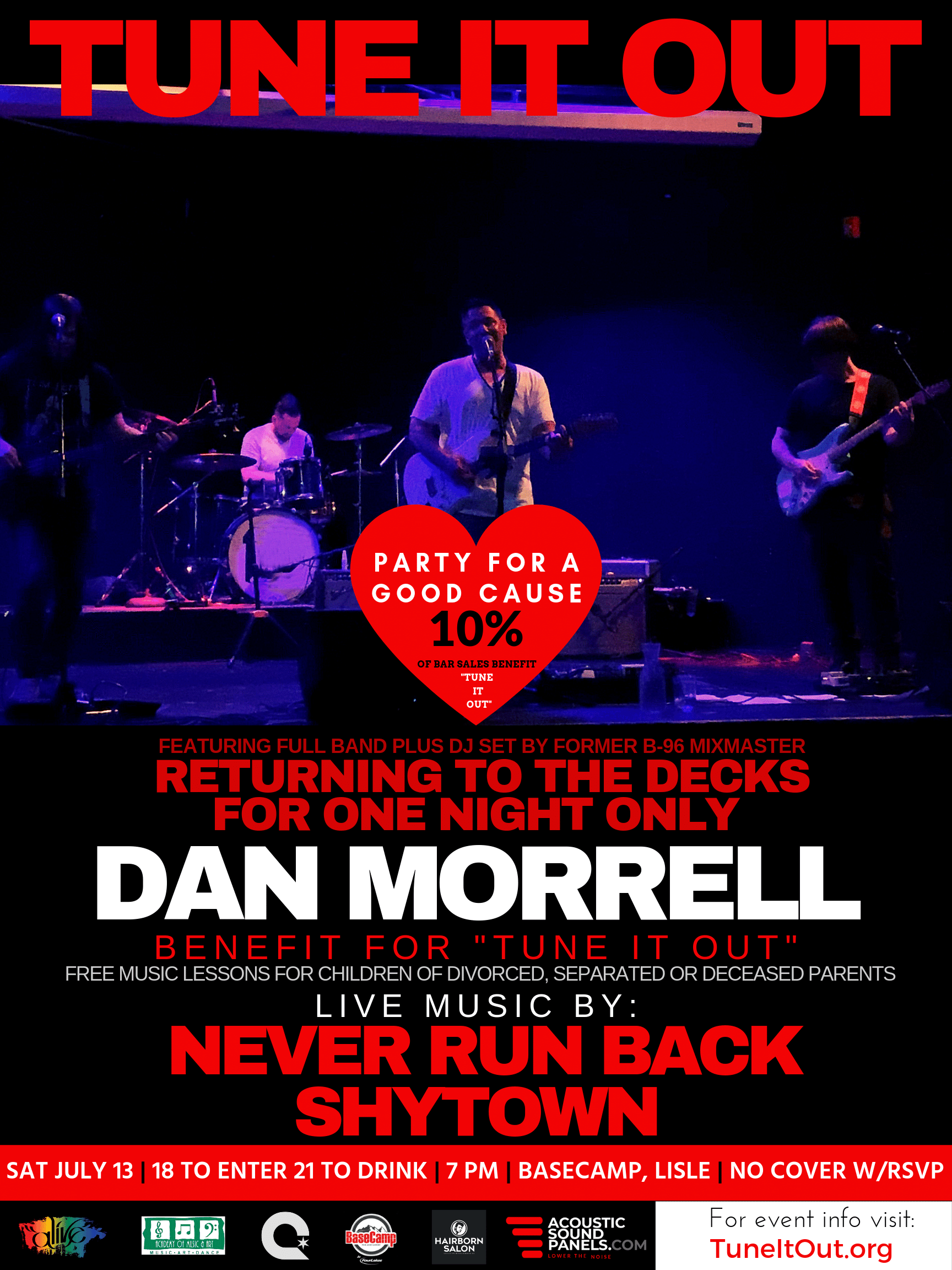 Also performing: ShyTown the local duo that has been rocking the West Coast for the last 6 years returns to their hometown to lend a helping hand to the "Tune It Out" organization.
10% of sales goes directly to the Naperville Alive Center for the benefit of "Tune It Out" Donations Requested, Silent Auction and other fundraising to take place during event.